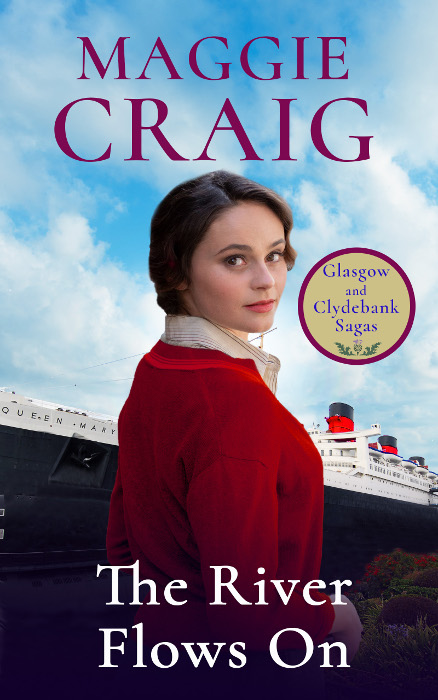 It's 1925 and Kate Cameron is just sixteen when she's taken on at a shipyard on the Clyde. Kate's wages are needed in the house and her schooldays are abruptly over.
When Kate starts attending art classes at weekends, she meets Jack Drummond, whose world is far removed from the shabby backstreets where Kate grew up. But Kate's not equipped to recognise trouble when it's disguised by charm.
When Kate finds out the hard way how the world really works, she turns to the boy next door, Robbie Baxter, who has loved her as long as she can remember. But she daren't tell him the truth – and so their whole future is based on a secret.
Set in the days when the majestic liners were launched on the Clyde, moving from the years of the Depression to the devastation of the Clydebank Blitz, The River Flows On shows how love can blossom in adversity, and how laughing at life's troubles can draw a community together.
Reviews of The River Flows On
'Filled with Clydebank stories, passion and drama, this book is an ideal read.' The Clydebank Post
'… a gripping and moving family story' The Sunday Post