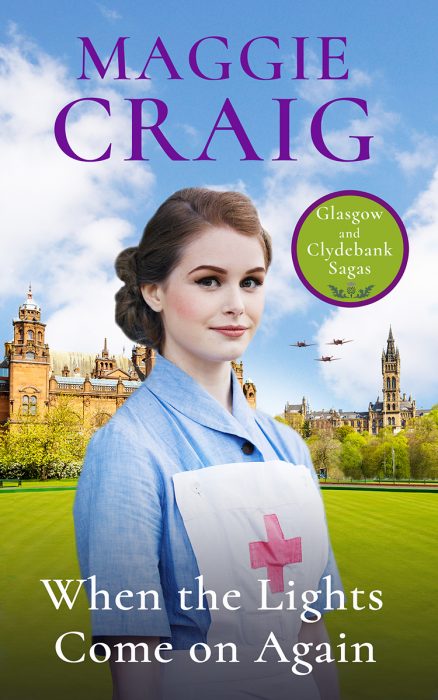 Liz MacMillan has desperately wanted to be a nurse ever since her brother died of scarlet fever, but her domineering father won't allow it. On the outbreak of war, however, nursing becomes nothing less than her patriotic duty.
Her new vocation in Glasgow's Western Infirmary may be hard work, but it brings freedom and the chance to meet new people – like medical student Adam Buchanan who befriends Liz early on … and Mario Rossi, whose continental charm and sunny personality capture her heart.
But then Italy enters the war, and Mario's name means he is classed as an 'enemy alien' and deported. Through the dark years of the war and the air raids on Clydebank and Glasgow, Liz wonders about Mario's fate, despite the personal tragedy that follows in the wake of the bombs. With the advent of peace, she longs for his return. But will Mario still be the man for Liz, or will another face have grown more dear?
Reviews of When the Lights Come on Again
'a fast-paced novel' Scots Magazine
'Captures the heady mood of a perilous and yet exciting period of Glasgow's history.' Scotsman
'a powerful story [with] vivid character sketches. Few writers evoke all five senses quite so strongly.' Scots Magazine