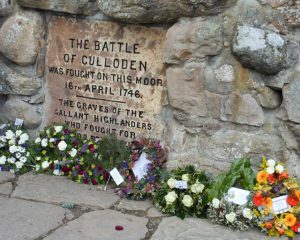 I was 10 or 11 when my father first took me to Culloden. Just east of Inverness, this is the site of the last battle fought on British soil, where Redcoats under the command of the Duke of Cumberland defeated the Jacobite army of Bonnie Prince Charlie. On Wednesday 16th April 1746, the Stuart dream of wresting the British crown and throne back from the House of Hanover died here.
I was around the same age when my Uncle Alex put DK Broster's The Flight of the Heron into my eager hands – and that was it. My fate was sealed. The Jacobites of 1745 became my lifelong passion. I've read this story of the unlikely friendship between a Redcoat officer and a Highland chieftain more times than I can remember. It's my Fahrenheit 451 book, the one I would save from the flames.
Back in the 1960s, the road to Inverness still ran through the battlefield. It's since been covered over. Later, I was to discover from my researches that battles were often fought near roads. It made it easier to run the canons into position. We stopped in a layby near the cairn which commemorates the battle, got out and read the inscription.
The Battle of Culloden was fought on this moor 16th April 1746. The graves of the gallant Highlanders who fought for Scotland and Prince Charlie are marked by the names of their clans.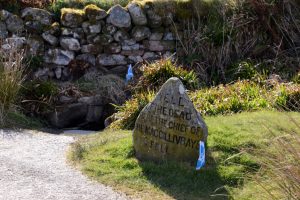 My father pointed out the grave markers, modest little stones carved with those names: Mackintosh, MacGillivray, Cameron, Stewart, Fraser and the rest. He told me about the merciless massacre of defeated and wounded Highlanders by the Redcoats and how this earned the Hanoverian king's son the nickname of Butcher Cumberland. He told me of the terrible harrying of the glens in the aftermath of Culloden, how men, women and children suffered at the hands of the Redcoats thoughout the bloody summer of 1746.
I've learnt a lot more since of the complexities that swirl around the Jacobite Rising of 1745. History is never simple. Take the cairn at Culloden. It was raised by a descendant of Duncan Forbes of Culloden, a man who was an implacable opponent of Bonnie Prince Charlie but who pleaded for humane treatment of the Jacobites after the battle. I've written more about him here:
Duncan Forbes of Culloden