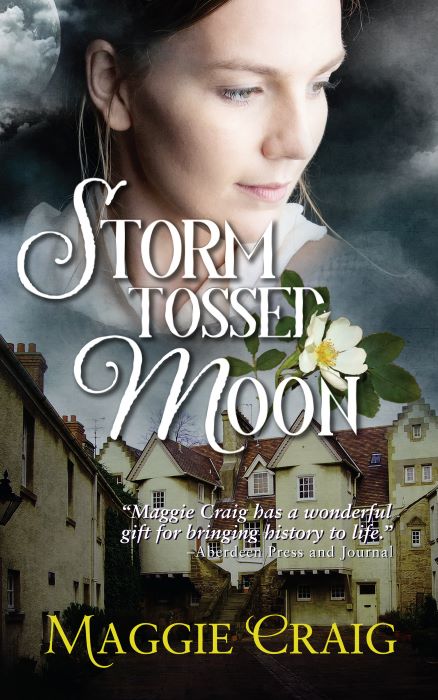 Edinburgh, January 1744: Scotland stands on the brink of armed and bloody conflict. Travelling secretly across Europe from Rome, Prince Charles Edward Stuart is determined to claim his birthright. His fervour is matched by homegrown Jacobites who long to see the House of Stuart restored to the British throne.
Redcoat Captain Robert Catto has painful personal reasons for thinking all Jacobites are dreamers and fools. The last thing he expected was to find himself falling in love with one. The last thing he wanted was to realize how much he cares. Not only about surgeon-apothecary's daughter Christian Rankeillor but about Scotland too: and the three young people now under his and her protection.
Closer to home, malicious enemies lurk in the shadows. Can Robert and Kirsty dare to hope they might have a future together?
Reviews of Storm Tossed Moon
"Well-written, accurate and with authentic grittiness. It's a great book and I loved it." Stella Riley
"Maggie Craig's knowledge about the Jacobite Rising of 1745 is second to none – all her books are highly recommended!" Christina Courtenay