Or: Red Clydesiders, the Dear Green Place & Sparkling White Snow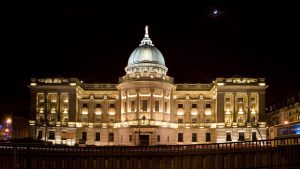 Great event at this year's Aye Write! Glasgow Book Festival and the large turnout was all the more impressive given the snow that had been falling all night and continued to fall through the morning. The Dear Green Place turned white.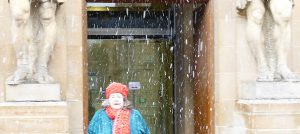 I was on with Natalie Fergie, author of The Sewing Machine. I was speaking about the new paperback edition of my When the Clyde Ran Red: A Social History of Red Clydeside. We were chaired by Daniel Gray, author and historian.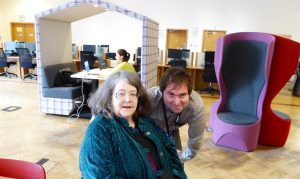 Where we are here is the Mitchell's computer hall and cafe. In times gone by, before a disastrous fire in the 1960s, many of the dramas of Red Clydeside were played out here in what was St Andrew's Halls. For example, there was the Christmas Day meeting of 1915, when the men of Red Clydeside's shipyards, engineering works and munitions factories took on the government. As Tom Johnston, a Socialist firebrand who later became Secretary of State for Scotland and prime mover behind the many hydro-electric schemes in the Highlands, put it: "Mr Lloyd George came to the Clyde last weekend in search of adventure. He got it."
Mrs Pankhurst spoke here too in support of Votes for Women. On one of these occasions, just before the outbreak of the First World War, she was arrested in the midst of what the Daily Record newspaper called "a scene of wild riot" where they claimed there had been the sound of: "Revolver Shots in St Andrew's Halls."
It was thrilling to be speaking here among these passionate ghosts from the past and also because I did a lot of research for When the Clyde Ran Red here in the Mitchell. In my youth, like many a Glasgow student, I used to come here to swot and to eye up the talent who were doing likewise.
There were some really interesting questions and comments from the floor and lots of books signed at the end. Thanks to the lady who gave me a wee badge showing Mary Barbour, one of the most prominent leader of the rent strikes of 1915, and subsequently a local politician and social activist.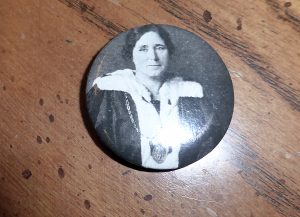 In 1915 Mary Barbour led a protest march to the Sheriff Court in the centre of Glasgow, which was soon dubbed "Mrs Barbour's Army". A statue has just been erected in Govan to commemorate her and her army.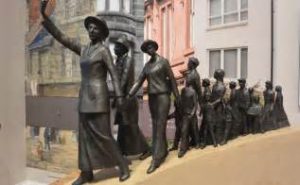 Our journey home up the A9 gave us some wonderful vistas of snow-covered hills under blue skies and brilliant sunshine. Perishing outside or, as a neighbour of mine puts it, "a fine day for being behind glass". Looks like the snow is retreating and winter is finally beginning to give way to spring. No photoshopping here, the colours are all true.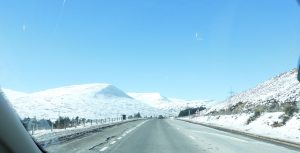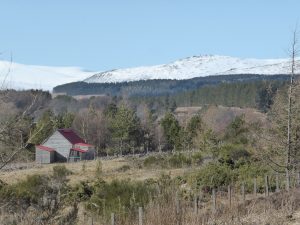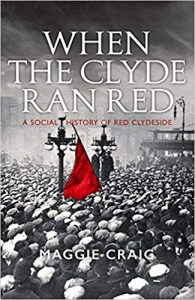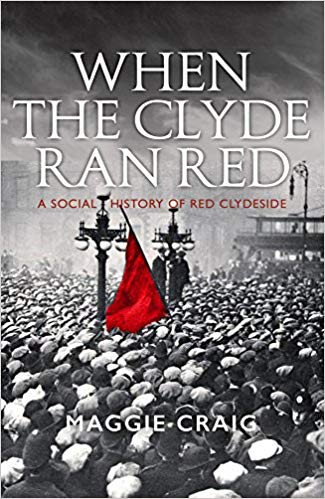 When the Clyde Ran Red: A Social History of Red Clydeside is available from High Street and online bookshops.