I'm delighted to be part of the launch event of the inaugural Paisley Book Festival. I'll be speaking at the Paisley Arts Centre in the Abbey Close, Paisley on Thursday 20th February between 7 and 9 pm.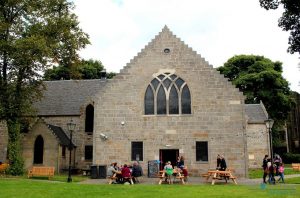 The theme of the festival is Radical Voices and Rebel Stories, so I'll be talking about my books on the Jacobite rebels of 1745, the Red Clydesiders of the early 20th century and the Paisley Radicals of the early 19th century, who feature in my next non-fiction book, One Week in April: The Scottish Radical Rising of 1820. This will be published in April 2020.
The Paisley Book Festival runs for 20-29 February 2020.