I had a lovely time at Brechin Library in bonnie Angus during Book Week Scotland. I hadn't been there before and was impressed by the lovely building and the warmth of the welcome inside. My thanks to Christine Sharp, Ann Morrice (both pictured below with myself) and the rest of the team.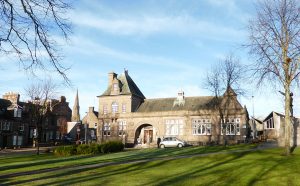 These events are often billed as "Meet the Author". They could equally be titled "Meet the Readers" and "Meet the Librarians." For writers, who spend so much time alone with a keyboard – well, apart from our imaginary friends – it's so nice to get out and about. An informal talk like this one also allows for general chat afterwards, often an exchange of stories. It all helps feed the imagination and refill the well.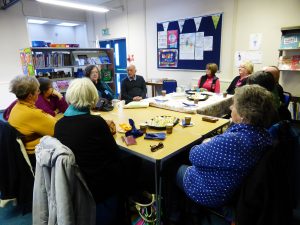 As a bonus, I learned that Sir Robert Watson-Watt, pioneer of radar, was a Brechin lad. His dramatic statue stands outside the library.